At the recently held BlueHat IL 2023 conference, Microsoft's vice president of enterprise and OS security, David Weston, took the stage to discuss the evolution of Windows security, the latest developments and insight into the way forward. reached.
During the presentation, Weston discussed the progress Microsoft is making with Rust as part of the Windows kernel. The tech giant is interested in the language for a number of reasons and one of them revolves around the memory protection and security that Rust offers. Weston added that Windows 11 is going to boot with Rust in the kernel soon, and it could be really soon. In fact, it could potentially happen within just a few weeks from now.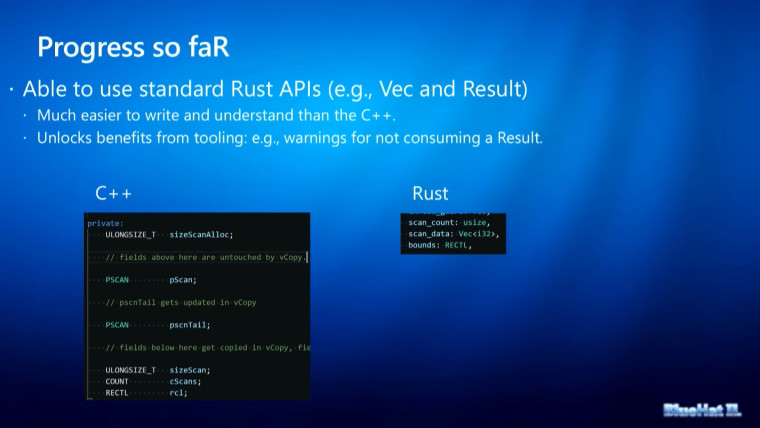 He stated:
So you'll actually have Windows booting with Rust in the kernel for the next several weeks or months, which is really cool. Um, the main goal here was to convert some of these internal C++ data types to their Rust equivalents.
Weston added that 36,000 lines of code have been added so far and there are no major performance changes in test scenarios. gave Win32k's The GDI (Graphics Driver Interface) port was able to pass all tests when booting to Rust Windows.
The full presentation goes into much more detail about other aspects of Windows security. You can watch it on YouTube at the source link below.