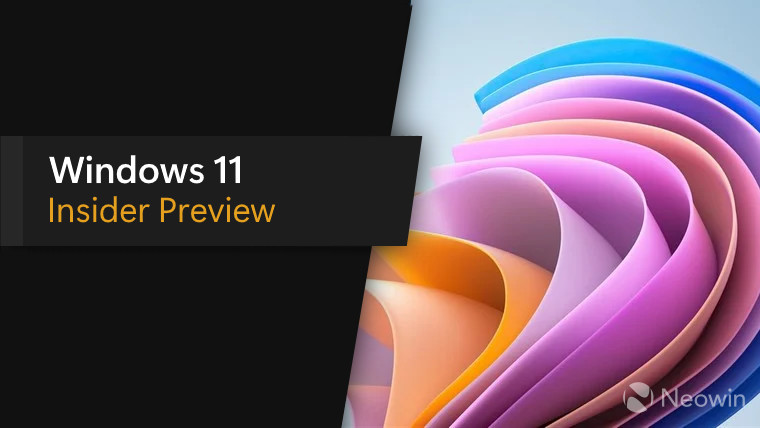 Today, Microsoft released 22624.1546 and 22621.1546 (KB5025310) to the beta channel for Windows 11 Insiders. The company writes in its blog post:
Hello Windows Insiders, today we are releasing Windows 11 Insider Preview Build 22621.1546 and Build 22624.1546 (KB5025310) to the beta channel.

Build 22624.1546 = New features rolling out.
Build 22621.1546 = New features off by default
The new release includes a few minor improvements and bug fixes along with a list of existing known issues. You can check out the full changelog below:
Changes and improvements in build 22624.1546

[General]

In a previous post, we documented that Content Adaptive Brightness Control (CABC) works on desktop PCs – however, it doesn't. We have updated this blog post. Content Adaptive Brightness Control (CABC) also needs to be enabled by the OEM (Device Manufacturer). As a result, this feature is not available on all laptops or 2-in-1 devices.

[Settings]

Improved search performance within settings.
Pressing the Print Screen key will now open the snapping tool by default. This setting can be turned off via Settings > Accessibility > Keyboard. If you have previously edited this setting yourself, your preference will be preserved.
A limit of 20 recent tabs has been introduced under Settings > Multitasking to show tabs in ALT + TAB and Snap Assist.

Fixes in build 22624.1546

[Input]

Fixed an issue where text input features such as Touch Keyboard, Voice Typing, and Emoji Panel could not be launched.
Fixed an issue where buttons in Pinion IME's Settings flyout were hard to see when they had focus if the contrast theme was enabled.

[Task Manager]

Fixed an issue where some details in the performance page would not display properly unless you resized the window or moved the pages back and forth.

Known issues

[Search on the Taskbar]

If you have the Bing button in the search box on the taskbar and you restart your computer, you may see the daily rotating search light for a while before you get the Bing button back.

[File Explorer]

Insiders who have keys in File Explorer:

[NEW] Shift + Right clicking on a file or folder does not open "Show more options".

[Live captions]

On ARM64 devices, Live Captions will need to be restarted for improved speech recognition support installed through the Language and Region Settings page if you change languages ​​in the Live Captions Caption Language menu.
Some languages ​​displayed on the Language and Region Settings page will indicate speech recognition support (eg, Korean) but live captions are not yet supported.
When adding a language through the Language and Region Settings page, the installation progress of the language feature may be hidden, and you may see the completion of the installation of "Enhanced Speech Recognition" (required for live captions). don't come (You can use the language's "Language Options" to monitor progress.) If this happens, the Live Caption Setup experience will detect it and allow you to continue. Unforeseen delays may occur.
Captioning performance in non-English languages ​​may be poor and outlier filtering may be missing in non-English (US) languages ​​which means incorrect captions will be displayed for speech that is not in the caption language.
You can check out. Full blog post here.