Now, it is possible for WhatsApp users to save a message that is about to expire over time. Meta Chief Mark Zuckerberg announced A new feature called Keep in Chat allows users to save lost messages on their devices.
As the name suggests, the disappearing messages feature allows users to send texts that are automatically deleted after a specified period of time. The time limit before a message disappears from a group chat or direct message thread can range from 24 hours to 90 days. But there may be times when a user wants to save some important information for later access.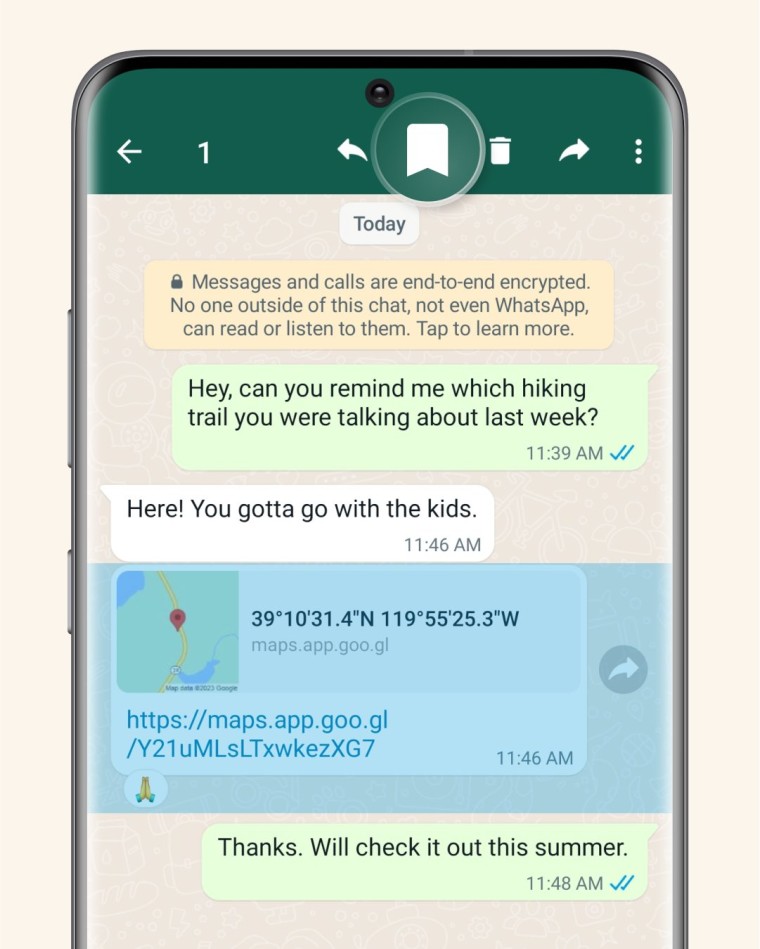 To save a message, you can long press the desired message and then tap the bookmark button at the top of the screen. All your saved messages will be available in a new folder called Saved Messages, where they are organized by chat. Also, these messages will also appear in the chat thread and will be visible to everyone who is part of the conversation.
However, with great power comes limitations and the sender has the power to choose whether a disappearing message can be kept. WhatsApp Says that that "the sender will be notified when a message is placed, and the sender will have the ability to veto the decision." That's because at the end of the day it's the sender's discretion whether someone can keep their messages or not, he added.
Additionally, WhatsApp recently announced that it is working on three new security features, including automatic security codes and device authentication. Its companion mode is rolling out to all beta users on Android and the company is also working on the ability to automatically share WhatsApp statuses as Facebook stories.