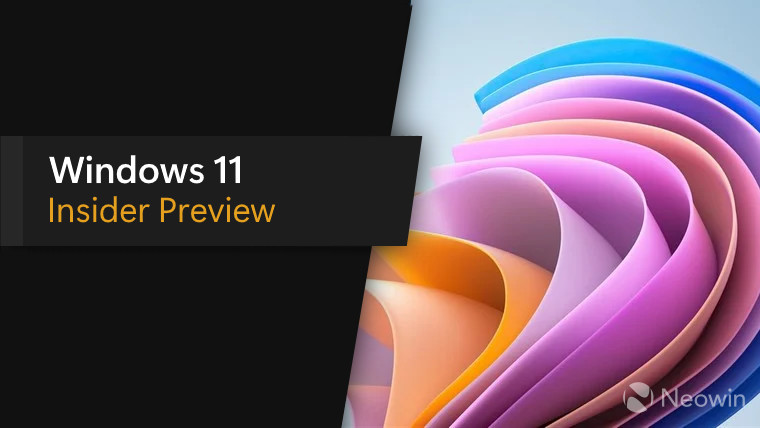 Today, Microsoft released 22621.1245 and 22623.1245 (KB5022358) to the beta channel for Windows 11 Insiders. The company writes in its blog post:
Hello Windows Insiders, today we are releasing Windows 11 Insider Preview Build 22621.1245 and Build 22623.1245 (KB5022358) to the beta channel.
The new build fixes several major bugs including an issue affecting the ReFS file system, a file copy slow down bug, and more. This build also brings a screen recording feature to the snapping tool.
Here's the full list of changes and improvements, as well as bug fixes in the new beta builds:
Screen Recording in Snapping Tool

We Beta Channel (Ver 11.2212.24.0). And as part of the latest snapping tool update, we've also added the ability to pause while recording and you should experience improved performance and reliability.

Fixes in build 22623.1245

[Taskbar & System Tray]

Fixed a high-hit ShellExperienceHost crash related to interactions with Quick Settings.

[Task Manager]

Fixed a few issues causing Task Manager to crash.
You no longer need to make the task manager so wide before the navigation pane appears.
If the text scaling is increased, the search box should no longer overlap with the title bar text.
Made some tweaks to fix cases where dialog text was getting disconnected when text scaling was increased.
Fixes an issue where parts of the title bar could not be used to drag the window.

Fixes for both build 22621.1245 and build 22623.1245

New! This update changed the experience of preview .NET Framework updates. After you install this update, a preview of all future (optional) .NET Framework updates will be displayed. Settings > Windows Update > Advanced options > Optional updates On this page, you can control which optional updates you want to install.
We fixed an issue that affected ReFS. This problem caused excessive use of the non-paged pool, draining system memory.
We fixed an issue that affected copying from a network to a local drive. Copying was slower than expected for some users.
We fixed an issue that caused Windows Server 2022 domain controllers (DC) to stop responding. This happened when they processed Lightweight Directory Access Protocol (LDAP) requests.
We fixed an issue that affected Group Policy for extended toasts.
We fixed an issue that might have occurred when the Input Method Editor (IME) was enabled. Applications may have stopped responding when you used the mouse and keyboard at the same time.
We fixed an issue that affected conhost.exe. He stopped answering.
We fixed the problem of resource conflicts between two or more threads (known as deadlocks). This outage affected COM+ applications.
We fixed an issue that affected devices that are subject to Microsoft Exploit Protection Export Address Filtering (EAF). Some applications stopped responding or did not open. These included Microsoft Office and Adobe Reader.
We fixed an issue that prevented you from finding a file based on the file's contents.
We fixed an issue that affected searchindexer.exe. It randomly blocked you from signing in or signing out.
We fixed an issue that might have occurred when you converted or re-converted Japanese kanji using the Multibyte Character Set (MBCS) app. The cursor may have moved to the wrong place as you type.
We have changed how you enable the Windows Diagnostics Data Processor in preparation for configuration. EU Data Boundary To learn more, see Enable Windows Diagnostic Data Processor Configuration..
We fixed an issue that affected mstsc.exe. It stopped responding when connecting to remote app and desktop connection.
We've fixed an issue that may have had an impact. FindWindow() or findWindowEx(). They may have returned an invalid window handle.
We fixed an issue that affected the image files you could find using search on the taskbar. This problem prevented you from opening these images.
We fixed an issue that may have affected applications that use Microsoft Edge. WebView2 to display the content. Applications that use WebView2 include Microsoft Office and the Widgets app. Content may appear blank or grayed out.
You can find the official blog post. Here.