When you buy the fastest flagship SSD on the market, you expect a certain level of reliability and confidence in its performance, but things can and do go wrong sometimes, and the brand constantly depends on it. Customer support is paramount to building trust. This has generally been the case with past Samsung drives, in fact, even the non-flagship models have been extremely reliable and perform well with very few that I've seen requiring an RMA.
Color me sad when, within just a few days of purchasing the 990 Pro 2TB, I noticed that the drive's health had dropped to 99% according to SMART data from both Samsung Magician and third-party tools. For the record I have other Samsung SSDs that have written over 40TB and are still at 99% health after 1.5 years, so I knew this was not normal.
Within another day it was down to 98%, by which time I hadn't even written 2TB to the drive. Fast forward a few days and the drive's health was sitting at 95%.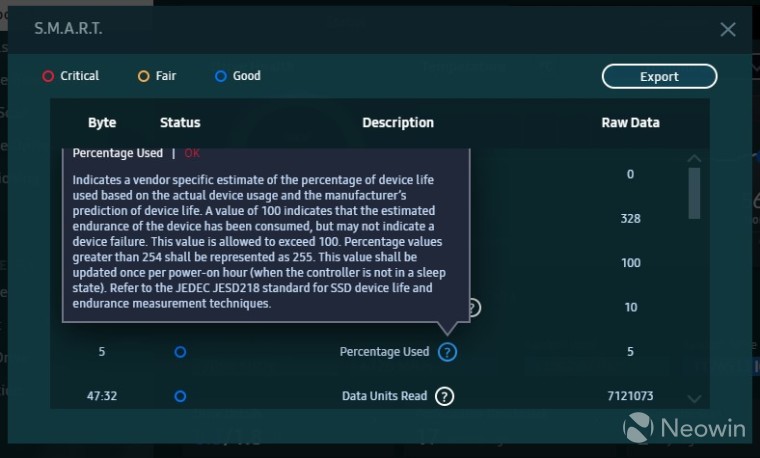 Something was clearly not right. I asked a few tech communities online to find out I wasn't alone. I accessed the Samsung Memory via phone (Hanaro Europe BV (deal with all Samsung storage after sales support). I was told by a friendly voice that a few percent drop was normal and if it continued to drop I could send it in for an RMA.
It's worth mentioning at this point that the Samsung NVMe driver for Windows does not support the 990 Pro. Without this driver you cannot run any of the extended smart tests in Samsung's Magician application because it says it needs the correct driver. This driver has not been updated since 2020.
That's when I posted. of OCUK And reddit To see if others had seen the same problem, as it turns out, they had, and there is a long thread. Overclock.net about it. Once my drive dropped to 94% I filed an RMA with Samsung/Hanaro.
A few days later a shipment from Samsung/Hanaro was coming to me. I had to email Hanaru to get the info only to be told that the same drive is on its way back as no fault was found. His email below: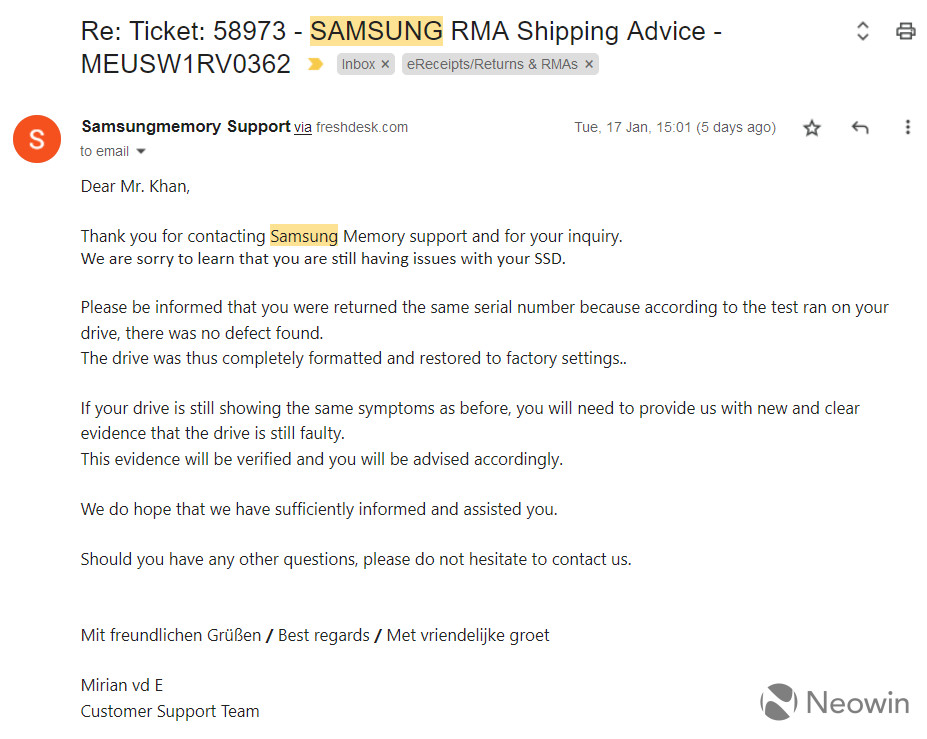 Naturally this is confusing, I provided all the requested details and screenshots as proof, yet Samsung's RMA people neglected to actually check and explain the issue. I replied asking for written confirmation that such a drop was normal with such a small amount of data written to the drive in such a short time. It's been 5 days but no reply.
The CrystalDiskInfo screenshot above shows the health of the drive after returning from a Samsung RMA. Hanaru's email states that the drive was reset to factory defaults, if that was the case then the drive health should have been reset to 100% as well but what we see is a drive that just reformatted. Gone and nothing more. There is also no new firmware for the 990 Pro series at the time of writing.
If any of our readers have purchased a 990 Pro model, please share your experiences in the comments, has your drive health percentage dropped as well? Is it the boot drive or just the storage drive? It would be interesting to know.