Minecraft Blog What is the announcement? Availability of Collect, cook, eat! The Official Cookbook For Minecraft fans who love the idea of ​​cooking. The new book, available in hardcover on Amazon for $19.59, includes recipes for all skill levels.
Some of the recipes that can be found include Baked Potato Bites, Burried Treasure Pie, Suspicious Stew, Mushroom Burgers, The Cake, Flower Forest Greens, and Blocks of Clay Fudge – the last two recipes to help you decide. Available free to see if the book is for you.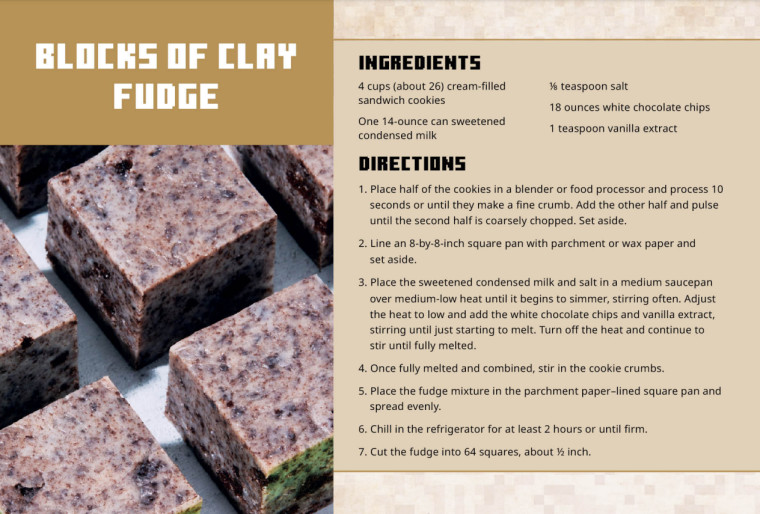 This book is written by Tara Theoharis who has also picked up the pen. Crack an Egg: The Broadway Cookbook And Tomb Raider: The Official Cookbook and Travel Guide. According to her author page on Amazon, she enjoys creating recipes inspired by her favorite fandoms.
The book has already had a handful of reviews since April 4th, mostly positive and explaining that the recipes tie in with the game and that they are interesting. Judging from the review comments, many buyers are planning to cook with their children who regularly play Minecraft.
As an Amazon Associate wYou make purchases through links on our site, we earn from qualifying purchases.