Welcome to the latest edition of Microsoft Weekly where we summarize all the important things that happened in the world of Microsoft over the past few days. This time we have updates regarding Windows 11, the future of Windows as a whole, and some enhancements for IT admins and developers. Without further ado, let's dive into the latest Microsoft Weekly Digest from January 15th to January 20th!
OS updates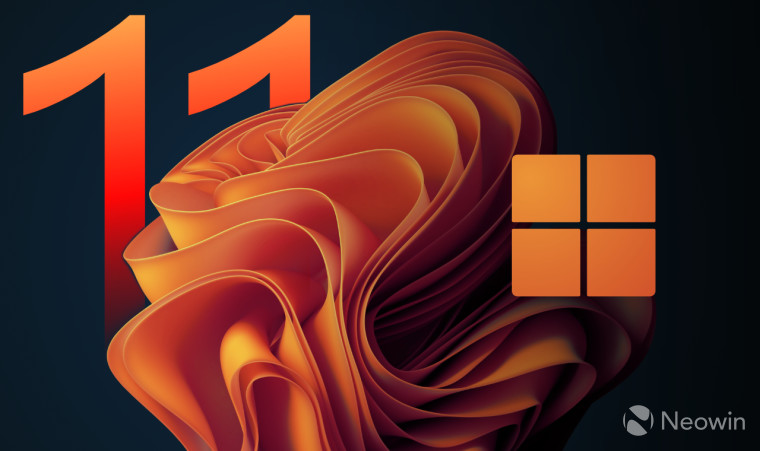 Both Windows 10 and Windows 11 received some updates this week. We'll start with Windows 10, which released KB5019275 to introduce storage alerts for OneDrive, along with a number of bug fixes for flashing News and Interests widgets on the taskbar, File Explorer, and more. This is an optional preview update and basically shows what's coming in the next Patch Tuesday for the OS.
Meanwhile, Windows 11 Release Preview build 22000.1515 backported many features of version 22H2 to the original release version 21H2. These include a Spotlight theme for the Personalization page, a redesigned Settings app, and OneDrive storage alerts. Windows 11 version 22H2 received a Release Preview build that includes bug fixes for TPM, search indexing, thread deadlock and more.
Users of other internal channels were not left out in the cold either. The latest beta build got rid of the Microsoft account sign-in requirement for widgets and fixed several bugs. On the other hand, Dev Channel build 25281 improved the Graphics page in Settings and Windows Spotlight. Notably, tabbed notepad is also available in this build, but desktop search seems to be getting the axe.
Windows 11 version 21H2 received the KB5022370 dynamic update, which improves setup binaries. And while Microsoft is investigating an issue related to an unresponsive taskbar and start menu due to a conflict with ClickShare, it seems everyone is sleeping on Display MPO issues.
The future of Windows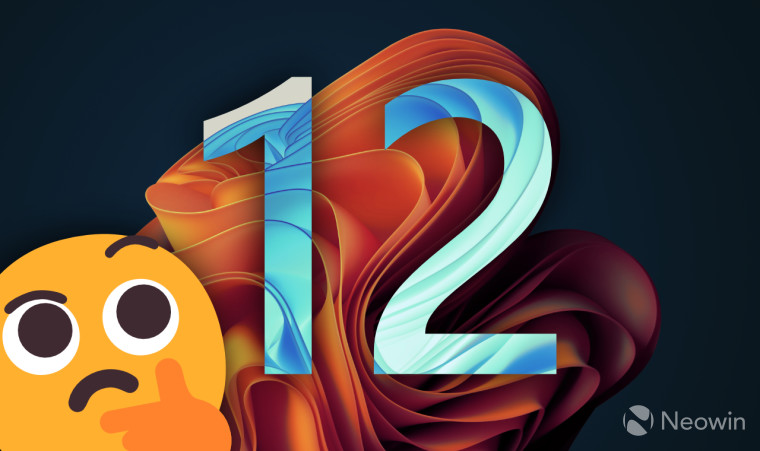 Since we've discussed the new builds for both Windows 10 and Windows 11, let's talk about some news regarding the future of the operating system as a whole. During AMD's keynote at CES 2023, Microsoft's Panos Panay talked about how AI will be deeply integrated into future versions of Windows (Windows 12?). Executives teased the exciting possibilities through AI-intensive workloads that blur the lines between the cloud and the edge.
In the same vein, it looks like Microsoft is ready to try out some experimental features with Windows 11 Insiders. There are references to such a capability in the latest dev channel build, but it's not clear how it will work and what features will be considered to be used, considering that internal channels already have the new capabilities. are for testing.
While it seems like Microsoft is very excited about what's to come with Windows 11 and beyond, Windows 10 is now more clearly on the backburner. The company has announced that it will stop selling license keys for the operating system through its website. Similarly, Windows 10 versions 20H2 and 21H2 will not be offered as optional non-security preview releases moving forward. They are now only reserved for version 22H2.
But if you care less about what Microsoft plans to do with its hardware and software, and more about what you could possibly do without the Redmond tech firm's blessing. If you can, check out the progress on the Surface Duo project regarding the dual. Booting Android and Windows on hardware.
Visual Studio and other software upgrades
Microsoft had some nice updates for developers and IT admins this week. In particular, Visual Studio is getting better search functionality with All-in-One Search, which does exactly what the name suggests. Visual Studio 17.5 Preview 3 also introduced a spell checker for some programming languages ​​and Markdown files.
And if you're a developer or an enterprise user eager to try out Windows 11 version 22H2, look no further than Microsoft's evaluation virtual machines, which have just been updated to include the OS.
Some IT admins (and other users) also want to know that Microsoft has renamed the Office Insider program to Microsoft 365 Insider. Meanwhile, those managing Exchange Server upgrades should fill out a survey asking Microsoft about improving the update deployment process, with one possibility being automatic updates.
Regarding other software updates, Edge Dev 111.0.1619.2 adds password import from CSV files, better protections against third-party apps hijacking your browser settings, an improved ad blocking experience on iOS, And adds a lot more. Meanwhile, Edge 109 Stable has a new build to patch an issue with special characters. But if you absolutely hate Edge, don't forget to check out the latest MSEdgeRedirect.
Good
We'll start this section by confirming that the highly anticipated AAA title Spoken Only Windows 11 will support DirectStorage technology.
during this, Sea of ​​Thieves Players can begin their The Secret Wilds adventure, which will run until February 2nd. After speaking with Madam Olivia, players will now receive Brigzi's mask to retrace their steps using hidden star fields, which will hopefully lead to a cure.
Finally, on to the deals side we have. Tiny Tina Wonderland And Space Crew Legendary Edition Available alongside Xbox Free Play Days. Autonauts Through games with gold. But if you're a PC purist, check out this weekend's PC game deals, curated by our News Editor Plasthi Aryasinghe.
Dev Channel
Under the spotlight
A few days ago, I was finally offered Windows 11 on my Windows 10 PC. However, I don't feel like upgrading for a number of reasons, find out more here.
On the other hand, news reporter Taras Buria wrote a few guides to some of the hidden features in the latest Windows 11 Dev Channel build. The first is an improved volume mixer while the second is a redesigned Windows Activation UI.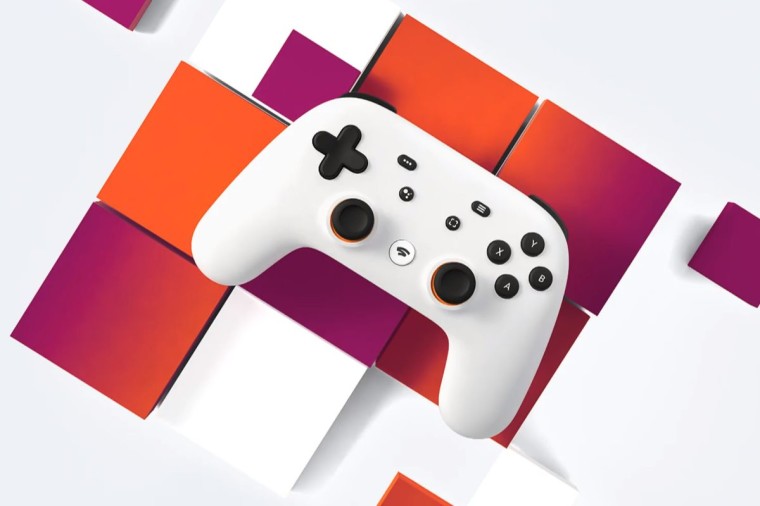 Meanwhile, news reporter Justin Luna wrote an explainer detailing the process of turning your Stadia controller (RIP) into a Bluetooth controller.
Finally, forum member Adam Botgen talks about how to pin a website to your taskbar in his latest TechTip Tuesday article.
Logging off.
It was a light week in the tech industry. First, Amazon started laying off 18,000 employees, then, Microsoft cut 10,000 jobs as rumored. And just when it seemed the dust had finally settled in big tech, Google proceeded to lay off 12,000 employees. It's been a sad week and we wish everyone the best of luck in finding new and better roles.
---

If you would like to receive a weekly digest of news from Nevin, we have a newsletter that you can sign up for via the 'Get our newsletter' widget in the sidebar, Or through this link.
Missed any of the previous columns? Check them all at this link.