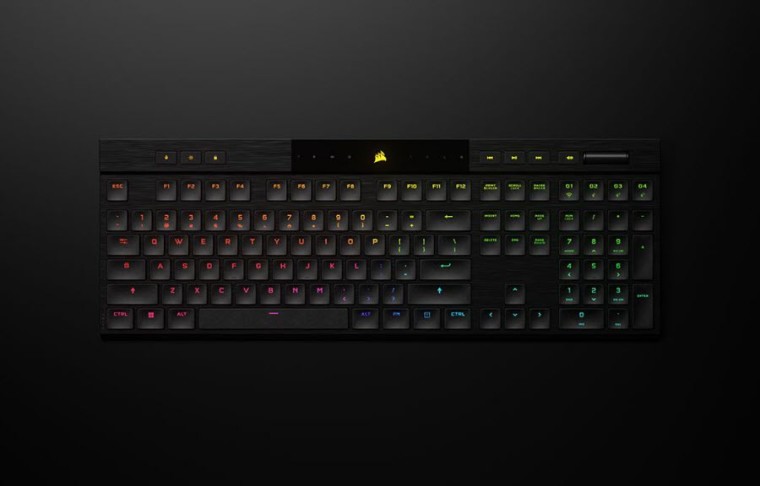 If you have some money to spend on a quality mechanical keyboard that's also slim and wireless, the recently launched Corsair K100 AIR Wireless RGB Mechanical Gaming Keyboard is one to check out. The good news is that you can get it on Amazon for the lowest price ever. You can get the keyboard right now for $229.99.. That's $50 off its normal $279.99 MSRP.
The Corsair K100 AIR Wireless RGB Mechanical Gaming Keyboard is very thin, measuring just 11mm at the smallest point in its brushed aluminum frame. The keys use Cherry MX mechanical switches with 0.8mm actuation for fast and tactical responses. It also includes four macro keys, along with dedicated media keys, and an aluminum volume roller. You can use the included software to remap any key and program macro keys.
The keys also support RGB backlighting which can also be customized with the included software. It includes 20 layers of lighting effects. The battery in the keyboard will last for 50 hours with RGB lighting and 200 hours without.
In addition to the Bluetooth wireless connection, you can use a wired USB cord to connect the keyboard to a PC, which allows polling up to 8,000Hz. Another connection option is Corsair's Slipstream wireless tech with sub-1ms latency. Both Bluetooth and Slipstream wireless options are protected by secure AES 128-bit encryption.
Make sure you browse too. Amazon US, Navig US, or Amazon UK To find some more great tech deals. Also, check Deals section of our articles To see if we've posted anything in the past few days that might be of interest. Acer Predator Cestus 300 Gaming Mouse for $29.99 or heavily discounted WD external SSD hard drives.
As an Amazon Associate wYou make purchases through links on our site, we earn from qualifying purchases.