I got my first PC in late 1995 from the late and great Gateway Computers. Unlike most older PC users at the time, I rarely had to go the command line route to run programs, except for the occasional MS-DOS game descent. I just used Windows 95 and specifically its Start menu to launch programs and games.
The Start Menu was the calling card of Windows 95, and it helped Microsoft consolidate its dominance in the PC operating system market. The idea of ​​having a place where you can click a button at the bottom left of the screen, and then expand the nesting columns from left to right to access almost any Windows program, is a huge time saver. was On top of that, it made Windows 95 very different from Apple's macOS.
Windows XP made a major update to the Start menu in 2001. When you hit the start button, instead of one column, there were two. On the left were all your programs, with the most frequently used Prime menu space, while on the right were links to more important folders on your PC. It was definitely a nice evolution from the original, which could occasionally clutter the desktop with menus.
Windows Vista, as poorly received as the operating system was, included some small but significant adjustments to the Start menu in 2007 that carried over to the 2009 version of Windows 7. This included placing a search bar below the left start column. for searching files and programs, which I found especially handy for searching things like downloaded PDF files and images. You also got a sliding menu for the left column that replaced the right column when you clicked on some programs. The right column also lists categories on your PC instead of folders directly.
Although the Start Menu design has undergone major changes since its introduction in Windows 95, it seemed like a desktop feature that was going to improve well into the future.
And then came Windows 8.
oh boy.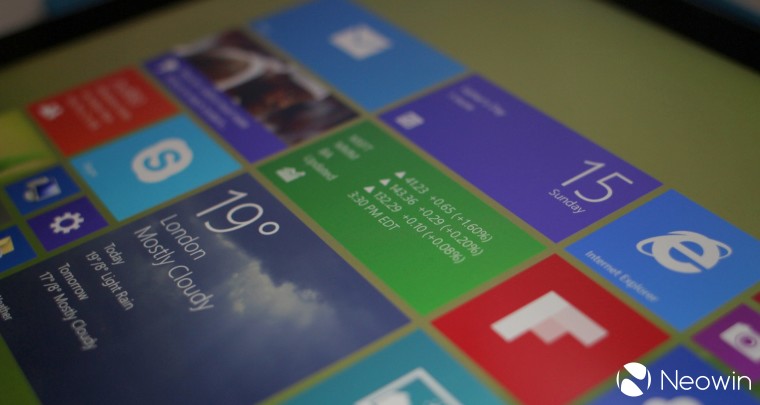 Microsoft realized that every computing device was moving to a touchscreen interface, so the company decided to develop a Start screen. The colorful "Live Tiles" were intended to be used on touch displays like laptops and tablets, but Microsoft seems to have forgotten that there are millions of PCs out there that don't have touchscreens, especially desktops that use a mouse. And used the keyboard. . They still needed a UI they could use, but Microsoft didn't want to give them that in Windows 8 when it launched in 2012.
In short, people hated Windows 8 in general and the lack of a Start Menu in particular. He hated it so much that he helped start a cottage software industry. Many small and large software developers rushed to create programs that added a version of the Start menu to Windows 8. Some of these programs are still in use today, including StartAllBack (launched as StartIsBlack) and Stardock's Start8, now morphed into Start11. In fact, Stardock CEO Brad Wardell told AllThingsD in May 2013 that Start8 has had five million downloads since its launch in late 2012.
These kinds of numbers for third-party apps showed that the Start menu is still needed in Windows. Just weeks after Stardock's Wardell revealed the 5 million download number for Start8, Microsoft confirmed that some version of the Start button will return for Windows 8.1. Not a menu but a start button for the desktop.
It wasn't really what people wanted, but it was, Penn intended, a start. In 2014, two years after Windows 8, Microsoft finally said it would return a version of the Start menu for the Windows 8.1 update. When Microsoft first showed off the Start menu in a keynote speech at its annual Build developer conference in April 2014, there was much cheering and applause from the crowd.
However, as it turned out, Microsoft decided to wait until the launch of Windows 10, with a technical preview version in late 2014, two years after the launch of Windows 8, to fully introduce a new version of its Start menu. To launch.
However, Windows 10's Start menu was similar to what was featured in Build 2014. The left column was for desktop apps, with the PC categories at the top, while the 8 and 8.1 touchscreen Windows tiles were on the right-hand column. These tiles can be resized in the menu, just as they can on the Windows 8 Start screen.
In 2021, Microsoft launched Windows 11 and with it came another change to the Start menu. For the first time, the menu was not displayed on the left by default but was placed in the center of the desktop screen. Thankfully, you can make a few quick settings changes to keep it on the left side. You also get a search bar above the menu, and thankfully no more Windows 8 "live tiles". Instead, you can pin your desktop apps to the menu itself.
Although the Start Menu in Windows 11 has some good features, it has become a point of contention for many who feel that it does not meet the needs compared to older versions of Windows. The good news is that Microsoft isn't as deaf to feedback as it was back in the Windows 8 days, so we can expect more tweaks to be made to the Start menu in future versions of Windows for years to come. Will make a feature.
Disclaimer: Nuveen's relationship with Stardock